For many people to feel familiar with Hakone-Yosegi-Zaiku, "hands-on workshops" are held at various places in Hakone. Please note that advance reservations are required for most experiences. See you soon!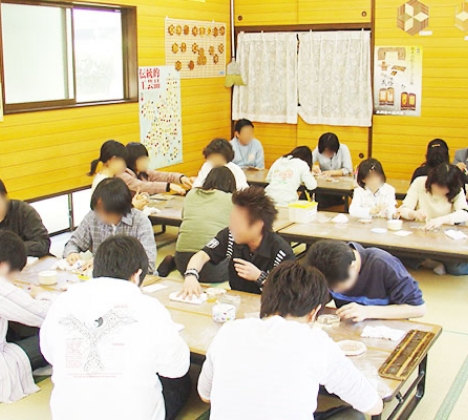 Yosegi-Zaiku hands-on workshop
In this class youcan enjoy experiencing the process of Yosegi-Zaiku's making while making your coaster by your hands. You can take the coasters home and use them as a souvenir or as a memento of the trip. This is a very popular class where you can gain valuable experience making traditional Hakone-Yosegi-Zaiku. It is an opportunity for students to learn and the general public to experience Yosegi-Zaiku first hand.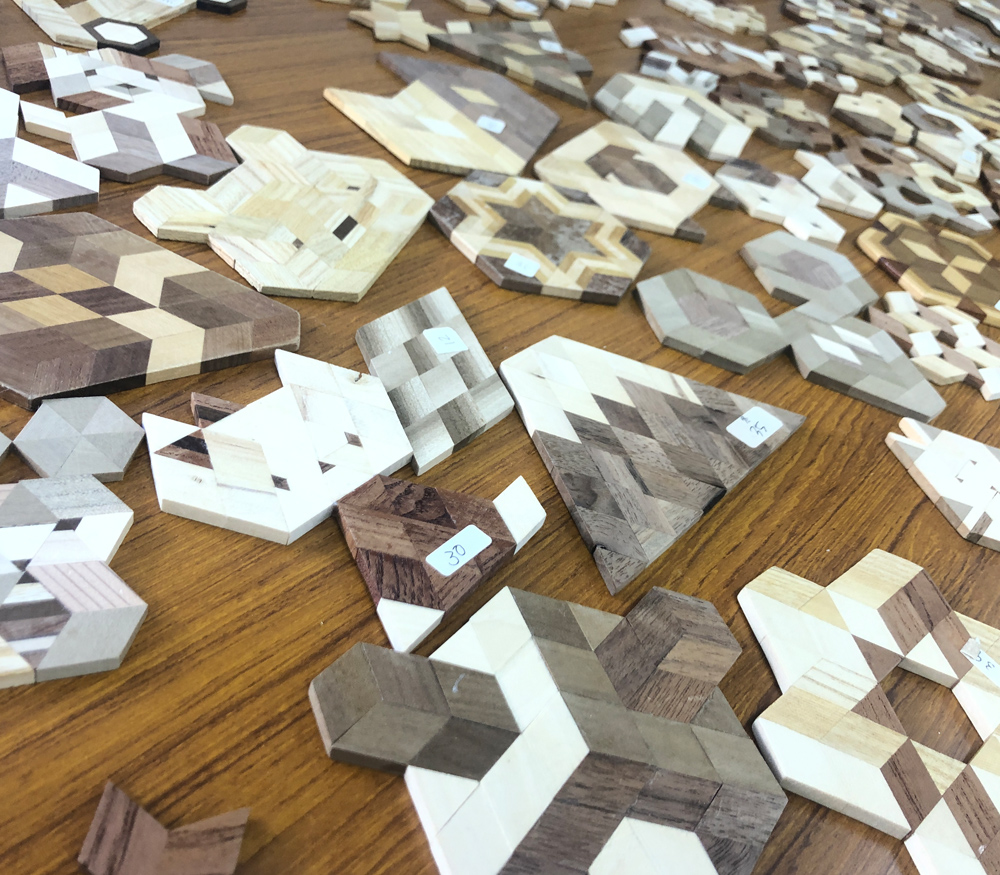 Yosegi-Zaiku hands-on workshop
Experience : Making Yosegi-Zaiku's coaster
Choose from 40 pieces and assemble them to make a coaster with your favorite pattern. Arrange the pieces (28 rhombuses; 4 colors by 7pieces, 12 triangles; 1color by 12 pieces) in any way you like to make your original coaster.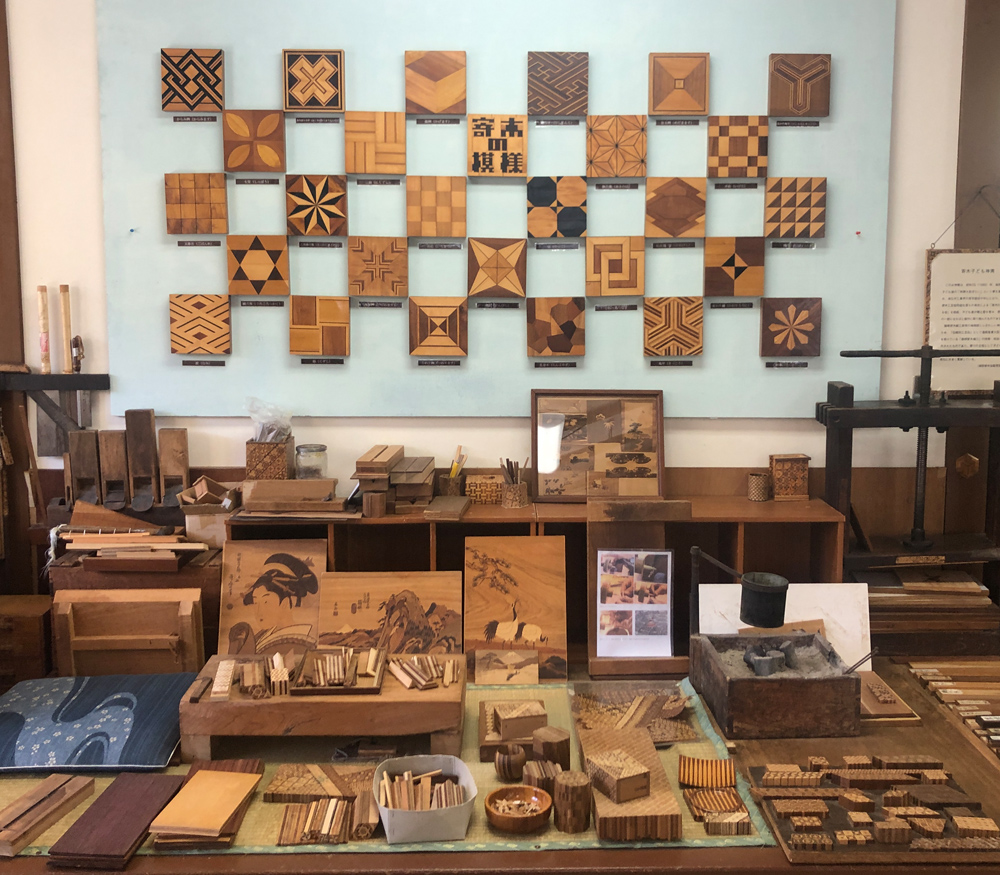 Yosegi-Zaiku hands-on workshop
You can make your oridinal coasters from Yosegi-Zaiku. The coaster-making kit (800yen including instruction) contains 6 pieces of wood in 3 colors. The kit includes 6 pieces of wood in 3 different colors, which can be combined and pasted together in any way you like. The most time-consuming part of the process is thinking about the combination's design, referring to the samples of traditional patterns. But, once that is decided, you'll be finished in 10 minutes.